Victoria Voyages share travel tips for families
Cập nhật: 18 thg 8, 2019 lúc tháng 8 18, 2019
Summer, the season of exciting tours with your family, friends or the other half.
However, to have a memorable trip with lots of interesting experiences, do not forget to prepare yourself fully and save the following useful travel tips later.
Secret 1: Should you travel on your own or on tour?
This is a question that many people will wonder.
Consider carefully the appropriate plan for your trip.
If you don't have a lot of time, you can choose to travel by tour.
With this option, the schedule will be delineated in great detail to the region's best destinations so you just need to prepare luggage and hit the road.
In addition, the group tour program means lower sharing costs for each traveler, you will save a considerable amount, especially when traveling with your family.
If you don't like being forced into a fixed schedule or looking for more privacy, the odd tour option (customized tours) will be a smart option because you can ask to change the schedule details at a cost. more affordable than self-sufficient travel.
Self-travel is suitable for those who want to explore for themselves.
This option offers you a wide choice of accommodation, dining and travel destinations according to your preferences.
You can comfortably experience travel on your own and whenever you want.
However, you need to take the time to find out the information and make a plan to make sure not to miss the specialties of that area and the travel costs of the family's financial ability.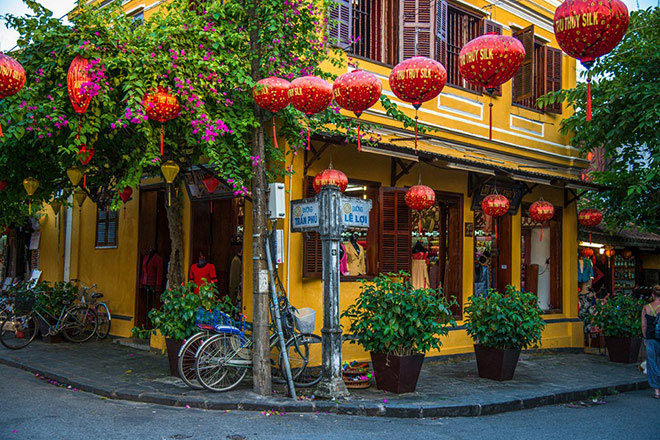 Secret 2: Plan travel early
This is necessary both on tour or on self-tour.
Keep track of travel agencies, airlines or travel news events.
You will find attractive promotions with cheaper prices.
Or the moment you plan to travel during the peak season, early planning will help you make the best choices at no cost.
Tip 3: Discover new experiences in familiar locations
Visiting famous tourist sites is something that all tourists think of when they come to a new city.
However, don't miss out on other unique experiences to discover and get a multidimensional feel about where you are.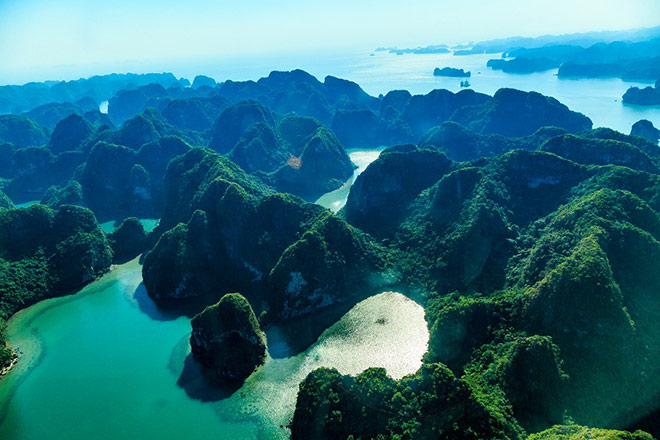 For example, speaking of Ha Long, visitors will often think of going on a cruise to visit the bay.
But do you want to admire the natural wonders of this world in a way that makes you wonderfully uttered?
If yes, experience flying seaplane of Hai Au Airlines on Halong Bay.
A scenic 25-minute flight over a 300-meter altitude brings a magnificent grandiose landscape, with nearly 2000 limestone islands on the emerald green waters stretching to the horizon.
Cessna is one of the most modern engines in the world that will make you extremely excited when the experience rolls on the runway and turns the water wave like a cano and then back into the air like a bird throwing free .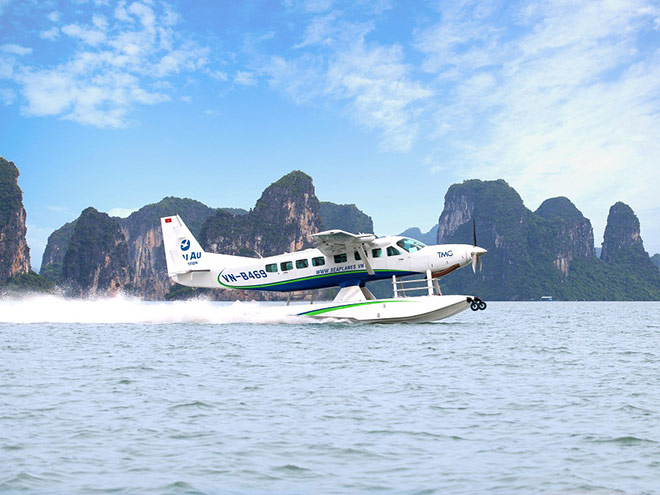 Or like coming to Hoi An, in addition to the necessity of visiting the old town, why don't you try exploring the countryside with a 3-wheel motorbike (sidecar)?
The first three-wheeled motorcycles were imported into Vietnam in the 1980s in the form of aid from the Russian Federation, equipped to the police force throughout the country as a patrol vehicle.
Now only a few people love playing this collection of classic cars.
Experience on 3-wheel motorbike will certainly bring unforgettable feelings, the stimulation of the adventure, is the pleasure of the inner wind, is the excitement of experiencing new things.
If traveling to the Mekong region, instead of taking a road trip, you can try exploring with a yacht to have an exciting water experience and immerse yourself in the life of the people here.
Colorful floating markets, traditional handicraft workshops or Cham and Khmer monasteries will be an attractive destination for your trip.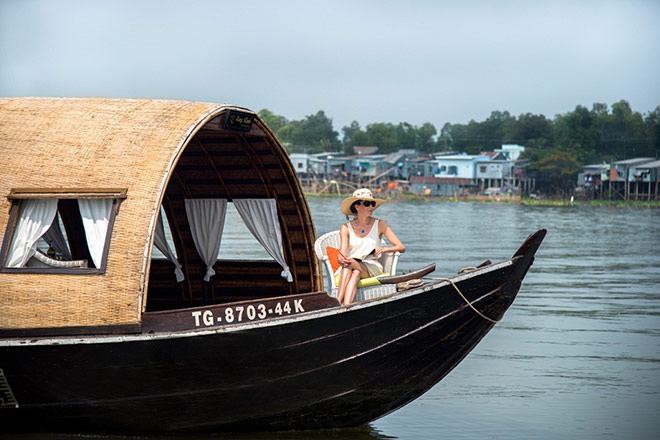 Do you wonder if new unique experiences will be expensive?
Look for the combined tour program, surely you will have an ideal trip.
With the creation of highly experienced travel schedules and only for small groups of guests, Victoria Voyages wishes that the sightseeing tours of tourists in Vietnam are complete and bold with indigenous culture.
A well-balanced vacation trip between sightseeing schedule and relaxing time, no crowding, high quality service throughout the trip are the highlights of Victoria Voyages.